Alan Richard Dempster
Founding Architect and Adviser
Dick Dempster, AIA, LEED AP, is truly a steward of community architecture. He has a history of designing civic and community-minded projects like the Canaries Stadium in Sioux Falls, Sanford World Clinics, the Dow Rummel Village Retirement Community, and the Japanese Gardens at Terrace Park. His passion for this profession coupled with his generous commitment to giving have proven to be a great asset to the communities in which his designs are constructed.
Since co-founding Architecture Incorporated in 1976, Dick has left his mark on many projects including University Center classroom buildings in Sioux Falls and Rapid City. In addition to his design and production duties, Dick is responsible for the administration and financial workings of the firm.
"You reach your destination by properly setting your sails, not by following the direction of the wind."

Anonymous
EDUCATION:
Technische Hochschule

Darmstadt, West Germany (ISU Foreign Study)

Bachelor of Architecture
REGISTRATION:
Registered Architect: South Dakota, North Dakota, and Montana


CERTIFICATION:
National Council of Architectural Registration Board (NCARB)
Leadership in Energy and Environmental Design (LEED) Accredited Professional


PROFESSIONAL INVOLVEMENT:
Corporate Member, National American Institute of Architects
Member, South Dakota Health and Education Facilities Authority
Former Member, Sioux Falls Housing Corporation
Former Member, Main Street Sioux Falls Design Committee
Past Chairman and Board Member, City of Sioux Falls Board of Preservation
Past Chairman and Member, City of Sioux Falls Housing and Redevelopment Commission
Past Chairman and Member, Sioux Falls Planning Commission
Past Board of Directors and Member, Historic South Dakota Foundation, Inc.
Past President and Member, American Institute of Architects South Dakota
Past President and Member, Sioux Falls Architectural Forum
Former Guest Instructor, South Dakota State University, Landscape Architecture Department and Pre-Architecture Program, College of Engineering
Faculty Search Committee, SDSU Department of Architecture


CIVIC INVOLVEMENT:
President, Board of Directors, Shoto Teien Japanese Gardens, Inc.
Former Chairman of the Board of Trustees, First Congregational Church
Former Member, Renovation and Redevelopment Committee, Dow Rummel Retirement Village
Past Chairman and Board of Trustees Member, Dow-Rummel Retirement Village
Past Chairman and Member, Building and Grounds Committee, First Congregational Church
Past Member, Board of Directors, Children's Inn
Past Board of Directors, South Dakota Symphony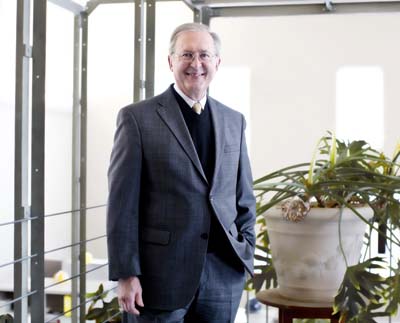 FAST FACT
I have enjoyed baseball since the Dodgers were in Brooklyn. Over the years, I have watched baseball games in 33 Major League and 10 Spring Training ballparks.
JOINED THE FIRM
August 1976