Steve Jastram
President and Principal Architect
As an architect of many public facilities, Steve Jastram, AIA, knows the importance of staying on budget, completing the work on time, and making sure the client has a building that will meet the long-term needs of its constituents. His work includes projects for the Sioux Falls, Harrisburg and Brandon Valley School Districts, Brandon Lutheran Church and a vast number of commercial and corporate designs. Steve also keeps the firm's projects appropriately staffed and helps the other team leaders with their scheduling needs. These responsibilities are a large undertaking and its success is a tribute to Steve's excellent organizational skills.
Character is higher than intellect.

Ralph Waldo Emerson
EDUCATION:
Bachelor of Arts in Architecture — Iowa State University

REGISTRATION:
Registered Architect: South Dakota, Nebraska, Iowa

CERTIFICATION:
National Council of Architectural Registration Board (NCARB)

PROFESSIONAL INVOLVEMENT:
Past Advisor to Architectural Design Technology, Southeast Technical Institute
Corporate Member, American Institute of Architects
Past President and Member, American Institute of Architects South Dakota
Member, Sioux Falls Architectural Forum
CIVIC INVOLVEMENT:
Past Board Chairman, Sioux Falls Lutheran School Association
Head Elder, Board of Elders, Our Redeemer Lutheran Church, Sioux Falls
Past Chairman, Board of Building Code Appeals, City of Sioux Falls
Reconciler Position, Lutheran Church Missouri Synod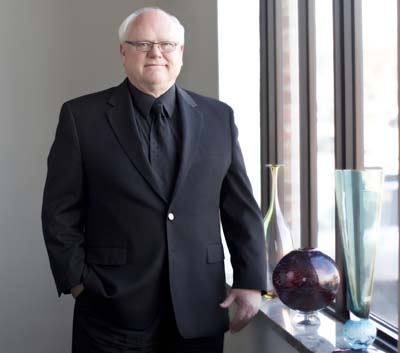 FAST FACT
I really enjoy grilling, especially when I can do so while spending time with my family.