Tara Twedt
Marketing Director
As Marketing Director, Tara Twedt, MBA, serves as a jack of all trades for Architecture Incorporated. She is responsible for designing and submitting project proposals, preparing for project interviews, maintaining the firm's brand, website and social media channels, handling all advertisements and sponsorships, developing promotional materials, planning events, and everything in between. She thrives by surrounding herself with the other creative minds at Architecture Incorporated, brainstorming innovative ideas on a regular basis.
The creative adult is the child who survived.

Ursula K. Le Guin
EDUCATION:
Master of Business Administration (Marketing emphasis), Iowa State University
Bachelor of Arts in Journalism and Mass Communication, Iowa State University
PROFESSIONAL INVOLVEMENT:
Junior Achievement Classroom Volunteer
Member, Sales and Marketing Executives
Member, Sioux Falls Young Professionals Network
Member, South Dakota Advertising Federation
Former Member, AIGA South Dakota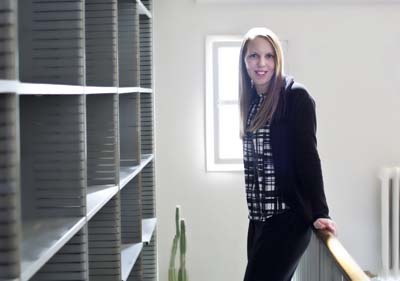 FAST FACT
I'm a farm girl who loves the outdoors, but is absolutely terrified of bugs (especially ones that fly).