Dallas Willman
Interior Designer
Dallas Willman, NCIDQ, enjoys both the design and business aspects of interior design, working closely with each client to meet their needs and budget. Her comprehensive design skills, coordination skills, and experience in project management assist her in completing project requirements. Her overall goal is to convey a client's vision and image while supporting their lifestyle and work objectives. She has worked on a wide range of project types, building a diverse portfolio. Her enthusiasm and persistence help to foster collaborative relationships that ensure a successful project throughout the process.
In addition to her projects at Architecture Incorporated, Dallas also instructs interior design at South Dakota State University. This is invaluable for Architecture Incorporated's clients, as it gives her deep understanding of design history and foundations. Her daily analysis of design philosophies, technical requirements, and trends ensures clients are serviced to the highest level. It also allows Dallas to sculpt the next generation of interior designers with both scholarly and professional expertise.
We shape our homes and then our homes shape us.

Winston Churchill
EDUCATION:
Master of Science in Industrial Management — South Dakota State University
Bachelor of Science in Interior Design — South Dakota State University

CERTIFICATION:
National Certification of Interior Design Qualifications, Certificate #30304

PROFESSIONAL INVOLVEMENT:
Past President, South Dakota Interior Designers (SDID)
Member, Young Professionals Network of Sioux Falls (YPN)

AWARDS:
CityDesign Award of Excellence — Chopps Bar (2013 Greater Mankato Growth City Partnership Awards)

CIVIC INVOLVEMENT:
Vice President & Membership Chair, Greater Mankato Growth Young Professionals
Committee Member, Raw Fusion Fashion Show — Mankato
Volunteer, Junior Achievement of the Upper Midwest — Mankato
Golf Instructor
Participant, Community Education and Recreation
Graduate, Greater Mankato Growth Leadership Institute (2014)
Teton Village Homeowners Association - Architectural Chair
Brookings Country Club - Strategic Planning Committee Member

SERVICES:
Programming, Research and Design Development
Interior Space Planning
Material Selection and Specification
Casework and Millwork Design
Construction Documents and Interior Construction Administration
Interior Finish and Branding Standards
Interior Master Planning and Phasing
Development of Interior Wayfinding and Signage
Systems Furniture Space Planning and Selection
Procurement of Furniture and Finishes, Artwork and Accessories
Exterior Design Consultation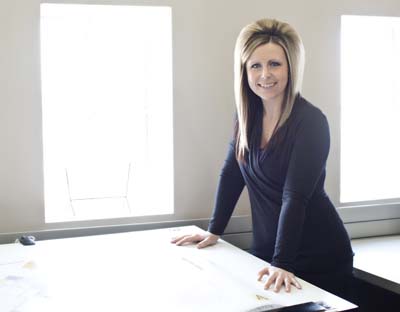 FAST FACT
I disliked golf when I started; however, thanks to my father's persistence, understanding, and support I realized what a wonderful, lifelong sport it actually is. My "game" is attributed to him!